Novacura has helped businesses all over the world to extend the capabilities of IFS Applications with Novacura Flow. Here's your chance to see it in action, and find out how it can work for your business too.
In this recorded webinar, we'll show you how Novacura Flow, together with IFS Applications, can help you:
Customize your ERP
Simplify your workflows and processes
Get cross-platform compatibility (Windows, Mac, iOs, Android)
Make all your business processes more efficient and user-friendly
Download the recorded webinar and find out why Novacura was named IFS Channel Partner of the Year in 2017.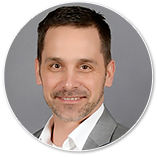 Presenter
Jansen Davidson is the Director of Sales and Services at Novacura North America. He has been helping businesses get the most out of their software solutions for the past 14 years.