Flow is not just a tool, it is a way to emphasize what will be important in development in the future. And what exactly will that be? I believe it will be Citizen Developers and the tools that enable the actual user, citizen or employee to be part of the development. What better way to prove if Novacura Flow can be part of this movement as an easy-to-use citizen development tool than to do the following:
Pick 14 students
Present them with 1 problem to solve
Assign 8 hours to solve the problem
Provide them with hardware and Novacura Flow
Keep them energized with them food and drinks
Give them the chance to win a prize
So what happened?
Headache?
Nausea?
Hell no!
After a brief classroom inspiration startup and the publishing of their first flows, the students were hooked.
Heard from the room:
"… Wow. I can get it instantly to my phone."
And as organizer, I could relax as we verified that the technical environment was working for everyone.
I'm not sure what the students had to eat before they arrived, but their energy was beyond fantastic. They all divided the tasks within their groups, some focusing on researching areas around the problem, others on producing an amazing pitch presentation, and some starting to draw their ideas on paper.
The funny thing was that within the room it was a mix of first year all the way to final year students, studying different kinds of engineering programs. But far from everyone had direct programming experience.
As they started to get the grip of the design in the Flow Studio, we briefly showed the students how to use easy local tables and decision steps. And then off they Flowed!
All 4 teams managed to use Flow as a complete prototyping tool, with no introduction whatsoever before this day. And heard from the room was the following:
"… If it wasn't for Flow we would never have been able to build something this fast"

"… Why didn't we have this tool in our most recent project? We would have been able to come much further with our idea then. (Thinking about the value Flow gives when it comes to mockups and prototyping)"

"… It's a completely new way of thinking"
These quotes really make me proud to work with Novacura Flow. And I think that there are markets and usage yet to be discovered for us. They really put into words the true value Novacura Flow can provide to any user.
And I really understand their thoughts on that it is a new way of thinking. In the academic world, when it comes to technical faculties, there is still a traditional route of learning programming languages and ending with studios that more or less just gather objects and might have some graphical representation. But to program by drawing? That is a completely different thing.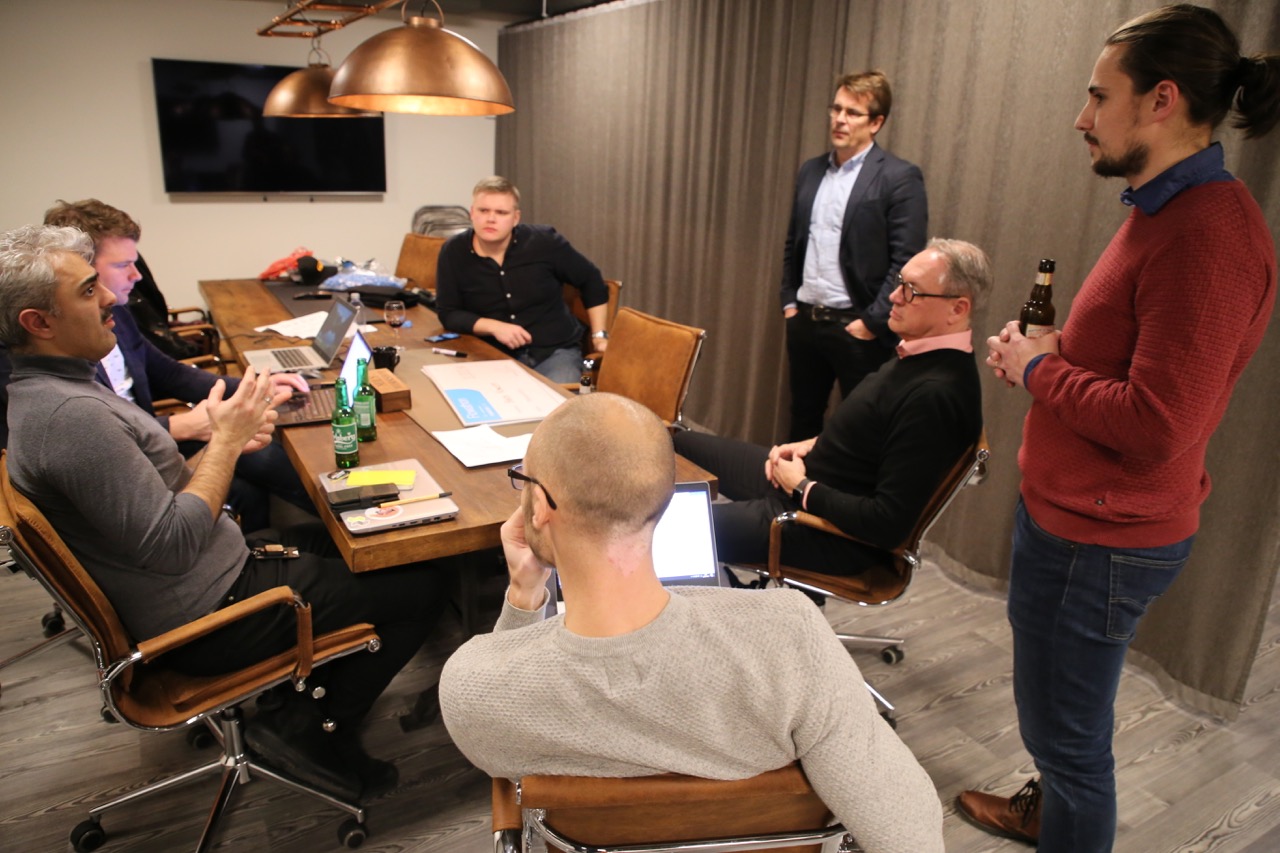 Carl Jönsson (Novacura), Östen Westman (Novacura), Jonas Albecker (City development in Sundsvall), Andreas Lindqvist (Novacura), Niklas Hagberg (GDM), Reza Moossavi (Bron Innovation), Mats Björk (Esatto and Podcaster)
(Source: Heja Sundsvall)
One prize was given to award technical skill and the use of Flow as a technical platform. The other award went to the team who had the most developed concept, looking at probability and possibility to get their idea to the market.
Best technical solution
Best concept/idea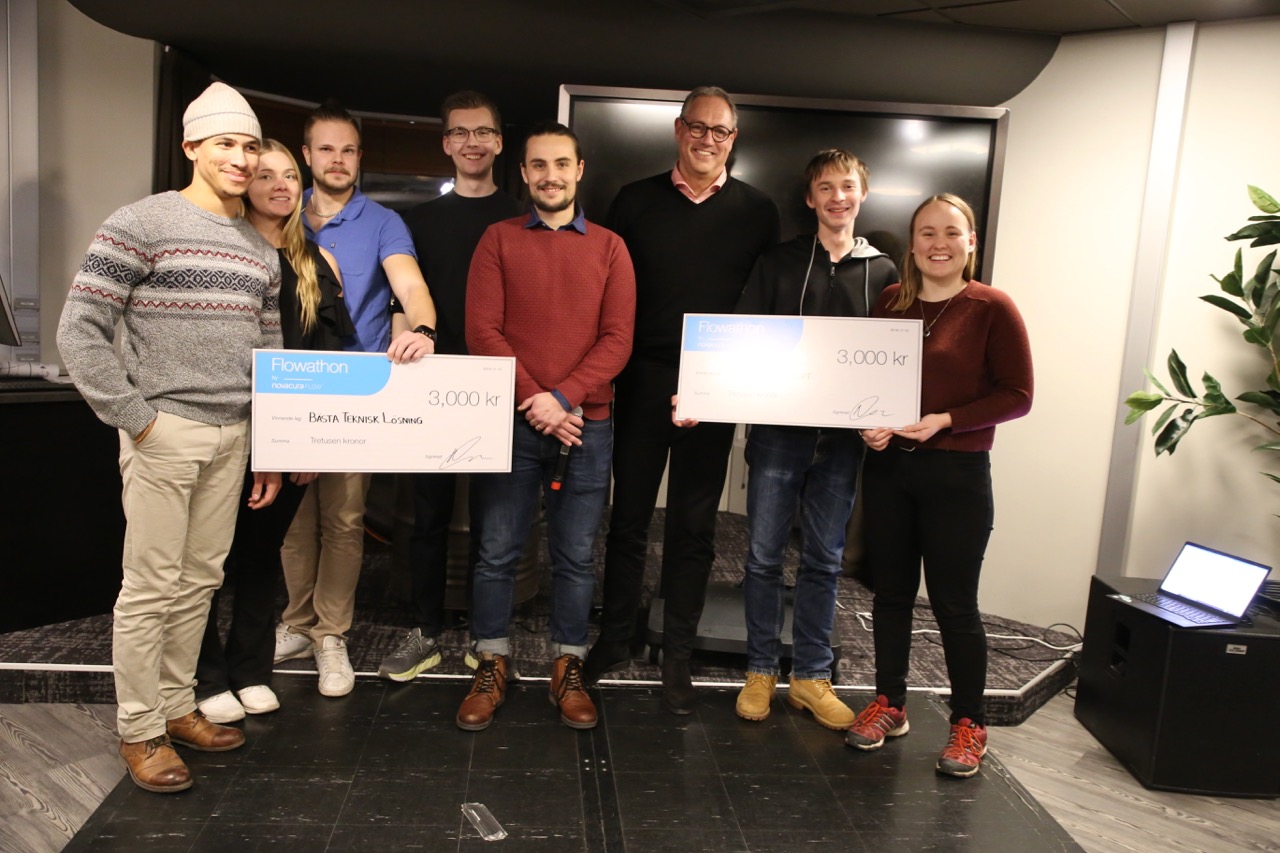 The 2 winning teams with Andreas Lindqvist and Jonas Albecker.
(Source: Heja Sundsvall)
The outcome was far beyond my expectations. And by judging the voices of the participants, I am pretty sure we have a concept we can re-use.
I will wrap this up by answering 2 of the quotes from the event:
"Will you do a Flowathon next year?"
Most certainly!
"Next year we can easily double the amount of teams participating!"
Great! Let's just get some more food for next time.
If this wasn't innovation, I guess, nothing is.