The entire world is feeling the results of the Coronavirus, and Novacura is no exception. For the past few weeks, all of our employees have been working from home—save the few who need to be in the office for important business.
But working from home can be both a blessing and a curse, even for seasoned remote workers. The benefits of a short commute—and more time to spend with family—sometimes come at the expense of boredom and social isolation.
How is it to work from home?
Since our entire company has been working from home for over a month now, we wanted to find out how people are adapting to full-time remote working.
Here is what Novacurians had to say about the experience of working from home:
"The best part has been that I've got significantly more free time, not having to get (as) ready in the morning and commute to and from the office.


The worst part has been the isolation and lack of social stimulation. Those scheduled "fika" with my team has been great, but I still long for working in the office again."
---
"+ No driving to work, more time with the family and no makeup :-)
- More time with the family…LOL, the uncertainty of what's to come and the sometimes not so ergonomic work position."
---
"+ More time to finish unfinished stuff
+ Easier to get in touch with
+ Time to reflect


- General worries for family and friend's regarding health
- Worries for long term effect on world economy


- No playoff in ice-hockey…"
We also compiled the results into a handy infographic:
---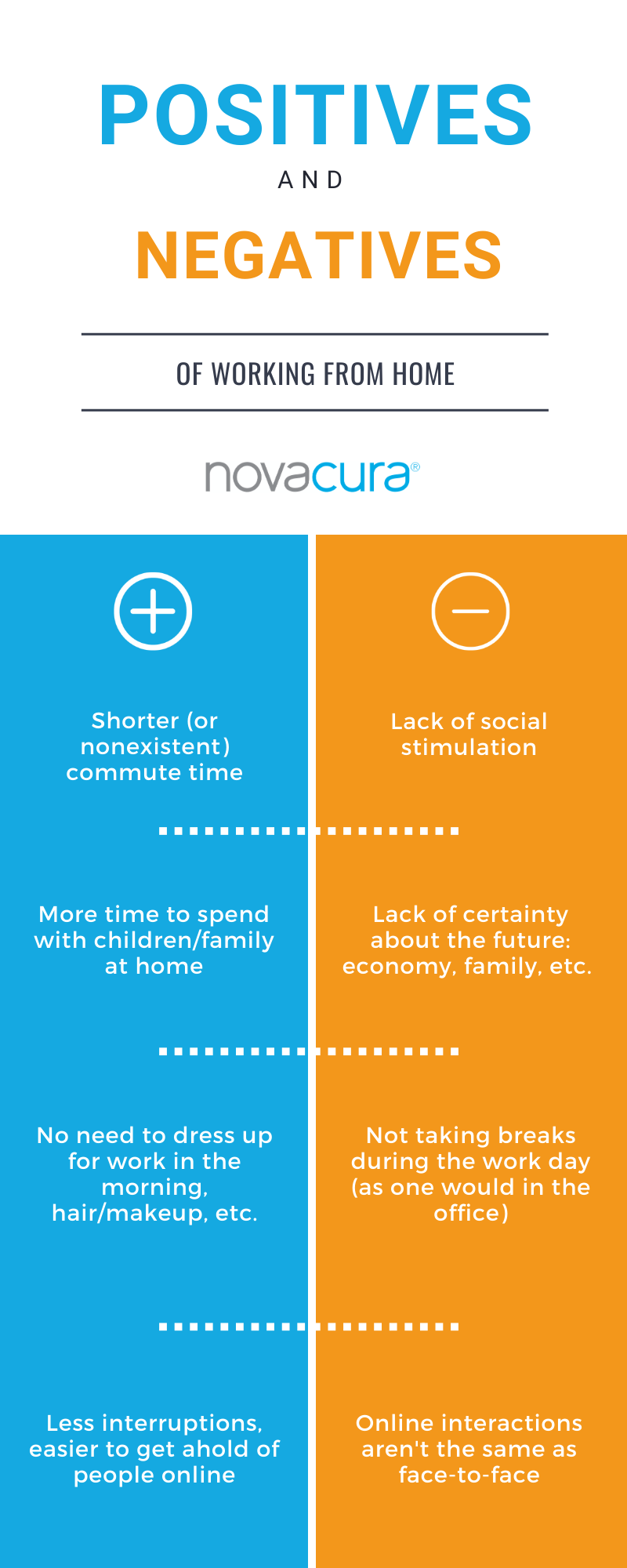 We don't know when the COVID-19 situation will be under control yet. But in the meantime, we can take comfort in the fact that we are all in this situation together.