Norwegian Sporveien spent a long time looking for a new platform to enable it to digitize its operations. It eventually chose Novacura, making this the biggest Flow deal so far, for Novacura.

"The fact that Novacura was chosen from among many other major competitors feels great," says Aksel Jarlbäck, CEO of Novacura Norway.
"Sporveien is Norway's biggest public transport provider in terms of numbers of journeys. Every year the company transports 230 million passengers, with the journeys divided into 945 routes covering trams, metro and buses. The group employs around 3,500 people."

"Sporveien are very pleased with this agreement with Novacura. The agreement will secure digital solutions in workflows against IFS in a good way, and thereby make an important contribution to our efficiency and improvement program BEST2020" says Anders Riiber, CFO of Sporveien.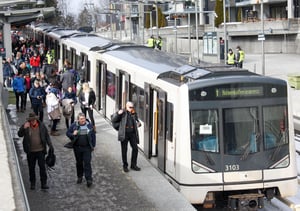 The solution chosen by Sporveien focuses on the company's maintenance processes, affecting 1,000-2,000 employees. The introductory project focusing on maintenance processes will become the beginning of Sporveien's Flow solution. Based on this solution, Sporveien will gradually be able to extend its area of use in order to further digitize its activities.

"Sporveien was on the hunt for a mobile platform for digitizing its activities, in order to thereby be able to improve many of their work processes by using mobiles, tablets and computers instead of paper and forms to be filled in."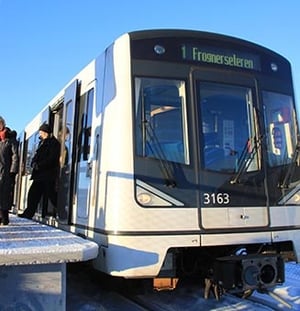 The requirement was a flexible, future-proof tool with a system that can run on multiple platforms - and where it is possible to extend the use in a simple way. The solution makes it easier for Sporveien's employees to report on their maintenance work. For example, documentation of work performed, error messages, travel claims and other administrative processes.

"It means better quality data - Sporveien will be able to collect data in a better way. But also better able to perform preventative maintenance, quickly find out what is wrong, perform analyses and get faster feedback when something is wrong and then direct it to the right person. Flow will reduce administration and management of paper that has previously been sent round, and thus save time for the entire company," says Aksel.

The work on developing the Flow solution is fully under way, and the first phase is expected to be completed by the end of May.

If you want to hear more about Sporveiens solution get in touch with Aksel Jarlbäck.