At the end of May 2022, the Swedish Movex/M3 Association (MAF) arranged a conference in Malmö for the Swedish M3 community to meet and share their knowledge.
Novacura was, together with our partners, participating in the event and had the opportunity to network and meet not only members and experts from Infor but, of course, all the visitors in the exhibition area.
During this conference, we presented our low-code platform, Novacura Flow, and its capabilities in the context of Infor M3.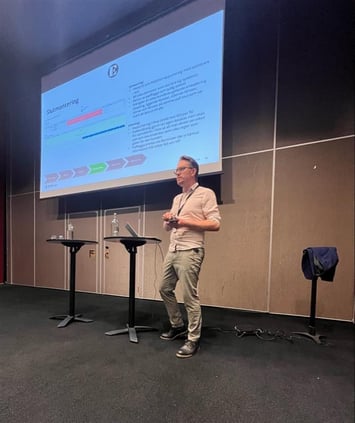 Jens Sandvej from Elitfönster presents how Novacura Flow digitizes and streamlines the M3 solution for them.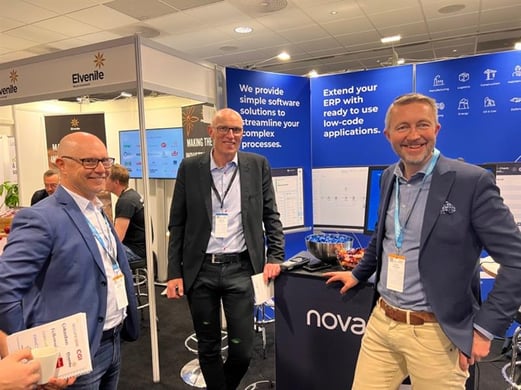 Networking in the Novacura booth at the exhibition area
We want to take the chance to thank you all for visiting our booth. If you didn't have time to chat with us or missed out on the event itself, please feel free to read about our work with Infor M3.