Interested in the IoT, but not sure how it will work with your ERP? Then this webinar is for you!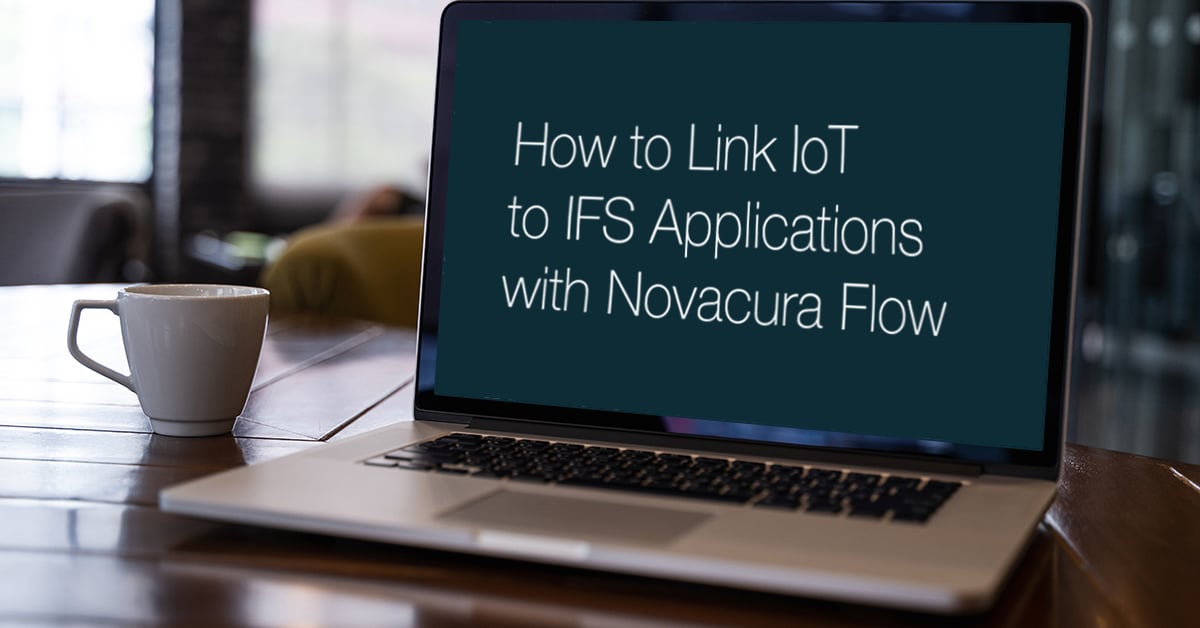 In this webinar replay, Novacura CTO Greg Warner will show you how to set up workflows incorporating IoT devices and IFS Applications using Novacura Flow. Using real-life examples and demonstrations, Greg will show you how to:

Set up IoT devices to help with predictive maintenance.
Connect IoT data to IFS Applications.
Create workflows, like automatic fault reports, that trigger based on data from IoT devices.
This webinar has real, actionable information for your business—whether you're using IFS Applications or another ERP.