Business is moving faster every day. Improvements in technology, not to mention increasing customer demands, mean that companies need to produce increasingly better results in a decreasing amount of time.
Business systems—your ERP, WMS, CRM and so on—can help streamline your processes and make work easier for everyone in the organization. But many times, these systems are entities unto themselves.
In this blog post, we're going to explain why integrating your business systems (using a tool like Novacura Flow), combined with a business process improvement (BPI) plan, is much more efficient and effective than BPI on its own.
What is business process improvement (BPI)?
BPI is a way for businesses to optimize their processes. There are many different BPI methodologies to choose from, each with their own benefits: you've probably heard of a few of them, like Lean, Six Sigma or Kaizen.
Regardless of which methodology you choose, the steps are similar:
Define your current processes
Collect and analyze data
Improve your processes
Test your new processes to see if they perform better
So, let's go through how integrating your business systems can help you at every stage of business process improvement.
Defining your processes
Before you can start analyzing your processes, you need to know what those processes are. If you're using Flow, you've probably already done this while setting up your workflows: the official term for it is Business Process Mapping.
Business Process Mapping helps you "nail down" your processes and make them official. It also helps you see where data needs to be sent and received, and to whom. This helps you determine:
What type of data need to be collected at each stage of a workflow
Who is responsible for each step in a workflow
What a completed workflow looks like
Some processes might be completely self-contained, meaning they don't need to send or receive data with another system. But for the most part, your business processes will include multiple departments.
For example: a maintenance department responding to a fault report might need:
The fault report
A scheduled date/time to complete the task
Customer history and communication log
List of materials/equipment to complete the order
Confirmation that the materials/equipment are available and in stock
Weather and driving conditions
Vehicle availability and what shape that vehicle is in
Staff availability and scheduling
…and possibly a whole lot more.
When your systems aren't connected, this information must be gathered manually, which takes time and effort. But when your systems are integrated, all this information can be pulled automatically into the fault report, saving considerable time and enabling the technician to provide better service.
When you map your processes, you see how the different departments interact. By integrating your systems, you can make this interaction easier for everyone involved.

Measuring and analyzing
In the measurement stage, you gather the data you need to create a "baseline" of statistics about your business processes. You determine how your processes perform right now, without any optimization. At this stage, you're not trying to fix things: you're just trying to gather information.
Then, in the analysis stage, you review the data and look for ways to improve your processes. You develop hypotheses as to why problems exist, then work to prove (or disprove) these hypotheses, based on the data you collected in the measurement stage.
So, how can integrating your systems help you to better measure and analyze your business processes?
Data collection
Many times, in business, a question doesn't have one definite answer. If you're wondering why, for example, orders to Customer A are consistently late, there might be several factors at play. It could be that:
Customer A's warehouse is hard to reach (remote location, bad roads, weather conditions, etc.)
Customer A orders products that are consistently out of stock
Customer A orders a lot of made-to-order products
Customer A is hard to reach by phone/email
Customer A's orders are a strange size/shape
Worker A, who usually handles Customer A's orders, has been away
Once you have the information, you can figure out how to fix the problem. But, if you're not collecting the information, you might not even notice the problem—unless Customer A tells you about it when they cancel their contract.
The work of one person or department affects what everyone else does. By integrating your systems, you can see exactly how information flows from one department to the next, identify bottlenecks, and make improvements to help your entire business run smoother.
Data visualization
Another benefit of using a tool like Novacura Flow for business process improvement is that you can create your own custom dashboards to help you and your team view your data in the way that makes the most sense. A picture is worth 1,000 words. By transforming numbers into visuals, you'll be better able to communicate your findings from the analysis stage.
Integrating systems together and seeing everything in one dashboard helps you conduct better analysis because you see everything at a glance, but you can also drill down on specific information to get a more detailed view. You might even be able to use your data to predict future problems and opportunities—and prepare for these things well in advance.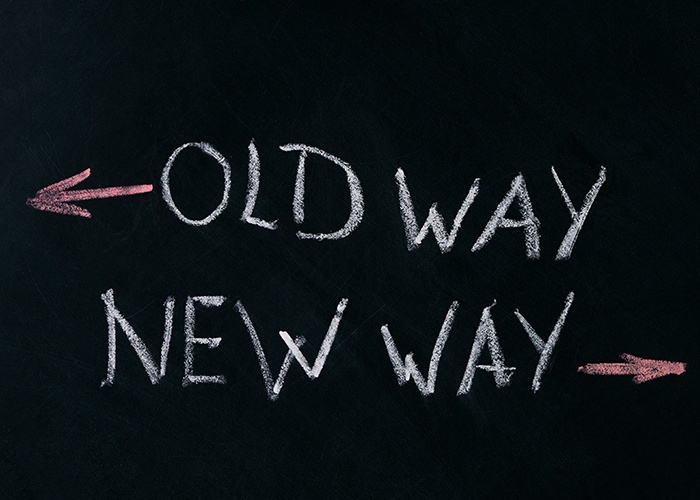 Improving your processes
In the improvement stage, you act on the hypotheses created in the analysis stage. You create new workflows to streamline your processes, improve efficiency and reduce waste. You put these new workflows into action and measure their effectiveness against your key performance indicators (KPIs).
One big benefit of integrating your systems is that when you build these new workflows, they can span multiple systems. The workflow can pull relevant data from any system you connect it to, and can use that information to make several things more efficient, including:
Lead time
Communication between departments
Data entry
This free flow of information breaks down the siloes that tend to form in organizations and promotes collaboration between departments. But, more importantly, it makes your business more agile and adaptable to change. When you can react to changes—like a surge in customer orders—quickly, your business will see change as an opportunity instead of a risk… and your workers will stay calmer under pressure, because they have everything they need to meet increased demands.
Business process improvement is a wonderful way to reduce waste and improve efficiency. But the real key to success with business process improvement is to connect your systems through a tool like Novacura Flow.