Last spring, the Dutch market leader in sorting technology, GREEFA, successfully went live on IFS Applications 10 - supported by Novacura.
An upgrade from IFS Applications 8 to 10
The collaboration between Greefa and Novacura started in 2015 and when Greefa deployed Novacura Flow for various mobile applications for IFS Applications in their warehouse and the field. Based on that positive collaboration experience Novacura was engaged to support upgrading IFS Applications from version 8 to 10.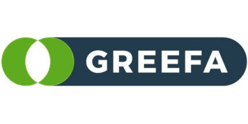 After doing a pre-study to analyze existing CRIM-items (Configurations, Reports, Integrations, Modifications), Novacura committed to the proposed approach to uplift the existing solution as much as feasible.
Complete migration within a few months
As soon as the Build Place (the new lifecycle tool where Greefas' IFS code line is managed) was up and running, migration activities started in December 2020. Thanks to the extensive experience Novacura has in upgrading IFS Applications globally, the migration was completed only a few months later, in May 2021. This included a re-implementation of the CRM solution and the uplift of all CRIM items.
Greefa is now on an IFS release fully that is supported until 2025 and provides the basis for the process and usability improvements. Novacura and Greefa continue to collaborate by means of the service support offering that Novacura offers, which includes the technical maintenance of the different IFS environments in the Build and Use Place.
Novacura has done everything possible to realize the actual migration within the available time during the project. Now with Novacura's support service, we can always fall back on more IFS knowledge to resolve issues in case we can't solve ourselves. - Jaspert Boer, CFO, GREEFA & Albert de Boer, Manager ICT, GREEFA