The Norwegian Directorate for Civil Protection and Emergency Planning (DSB) is a government organization tasked with protecting Norway and it's citizens from natural disasters and other non-military threats to safety. As a national organization, DSB is responsible for collecting and organizing information across local, regional, and national offices so that they can quickly respond to threats and provide up-to-date information back to the government.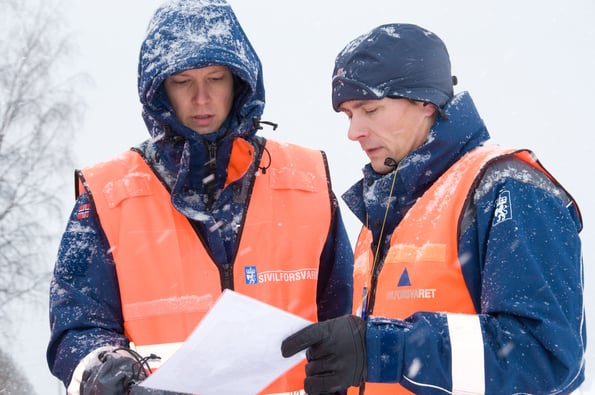 Over the years DSB and it's twenty civil defense districts utilized different and sometimes outdated software systems to manage their operations. The Civil Defense realized that their systems were unreliable and were looking for a way to streamline its processes.
Novacura was brought in to help standardize the processes for each of the various functions that DSB was involved in. Using a combination of IFS Applications and Novacura Flow, Novacura was able to quickly build a custom application that helped DSB improve its handling of emergency requests by:

• Standardizing operations and automating manual processes
• Instantly capturing data in the field with a mobile app
• Improving visibility across civil defense districts with a universal dashboard
• Replacing outdated systems
According to Lars Sørsdal, Head of Investigation, Operation, Plan and Exercise:
"Novacura Flow made it much more efficient for us. Our ERP system [IFS Applications] is very good but we see that Novacura Flow on top of it makes it easier to retrieve exactly the data we want to see."
To learn more, read the full story here.