The Damen Shipyards Group operate over 30 ship and repair yards around the world. They build an impressive range of ships for use across the entire spectrum of maritime sectors, including small utility vessels, advanced high-performance tugs, tankers, dredgers, offshore support vessels and superyachts.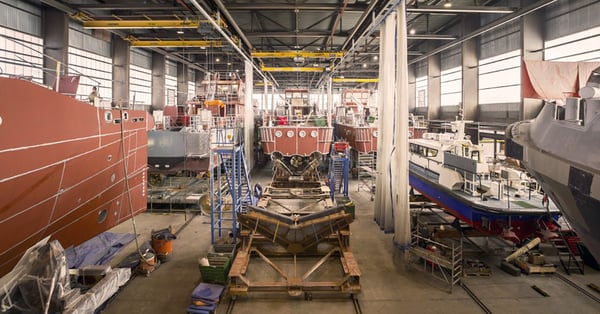 The group were looking for something to help streamline their warehouse activities. Their previous solution, based in the U.S., was too remote: there were issues with communication, support, updates, performance and erroneous information.
Damen switched to Novacura Flow in 2016, and saw a complete ROI within the first year.
Some of the major benefits Damen have found from using Novacura Flow include:
They are able to take control of their workflows and make changes to their workflows without vendor assistance - which helps them be more agile.
They are able to modify their processes to accommodate special orders, making them better able to meet customer demands.
Logistics and inventory management is more efficient because now they can scan boxes instead of needing to scan each piece inside the box.
"There are so many more possibilities for us now, as the system supports collaboration," says Rick van der Landen, Solution Manager at Damen.
"As the number of actions is minimized and no data inconsistencies are created in the IFS ERP, the timing and handling is reduced by around 50% compared with the previous system."
Want to know more? Watch the video: